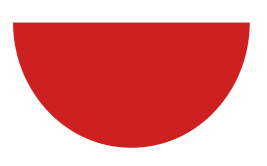 PRODUCTION AREA
Delimited territory in the provinces of Arezzo, Florence, Pisa, Pistoia and Siena.
VINES
– Sangiovese from 75 to 100%
– Black Canaiolo up to 10%
– Grape varieties recommended in the administrative units of the production area up to 10%
ORGANOLEPTIC CHARACTERISTICS
– Look: bright ruby with a garnet color as it ages;
– Smell: intense, persistent, fine, vinous, scent of berries, which with aging evolve into delicate and spicy aromas.
– Taste: wine of personality with excellent olfactory persistent taste, characterized by a liveliness and flavor that makes it a young and balanced wine. Over time it evolves to velvety.
TECHNICAL DATA
– Alcohol content: 12.5%
– Minimum total acidity: 5 – 5,5
SERVING TEMPERATURE
Serve at 16/18°
FOOD PAIRING
It is a wine suitable for the whole meal. It goes well with many Italian cuisine dishes, from appetizers to cold cuts, cheeses, first courses, red and white meats.
Chianti Docg 2021
Luca Maroni 94