Morellino di Scansano DOCG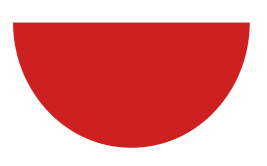 PRODUCTION AREA
Located in the municipalities of Scansano, Magliano in Toscana, Campagnatico, Manciano, Grosseto, Semproniano and Roccalbegna.
VINES
Morellino di Scansano must be obtained from the grapes coming from the vineyards consisting of the Sangiovese grape variety. The production of "Morellino di Scansano" can also be made with grapes coming from "recommended" and/or "authorized" black fruit vines for the province of Grosseto and found in the vineyards up to a maximum total of 15%.
ORGANOLEPTIC CHARACTERISTICS
– Look: ruby red tending to garnet with ageing;
– Smell: intense vinous with hints of ripe red fruit that with aging is enriched with pleasing spicy notes and fragrant, ethereal, intense, pleasant, refined after aging;
– Taste: dry, austere, warm, slightly tannic;
TECHNICAL DATA
– Alcohol content: 13%
– minimum total acidity: 5
SERVING TEMPERATURE
Serve at 18/20°
FOOD PAIRING
It goes well with first courses, roast meats, sauces, game and cheeses